Victory Motorcycles In Store Morning Tea
We had the pleasure of providing one of our coffee carts to Victory Motorcycles in Melbourne to cater for their morning tea to fuel all the riders up before taking off on their ride up around in country Victoria. We set the cart up in store at the shop around an hour before all the riders turned up so we were ready to roll. Once we put a few test shots through the machine the coffee aroma spread through the shop which meant that as all the guests arrived the could just follow their nose to where to good stuff was being served. Karine managed to get a picture with Dermott Brereton as he arrived to join the guys on the ride for the day!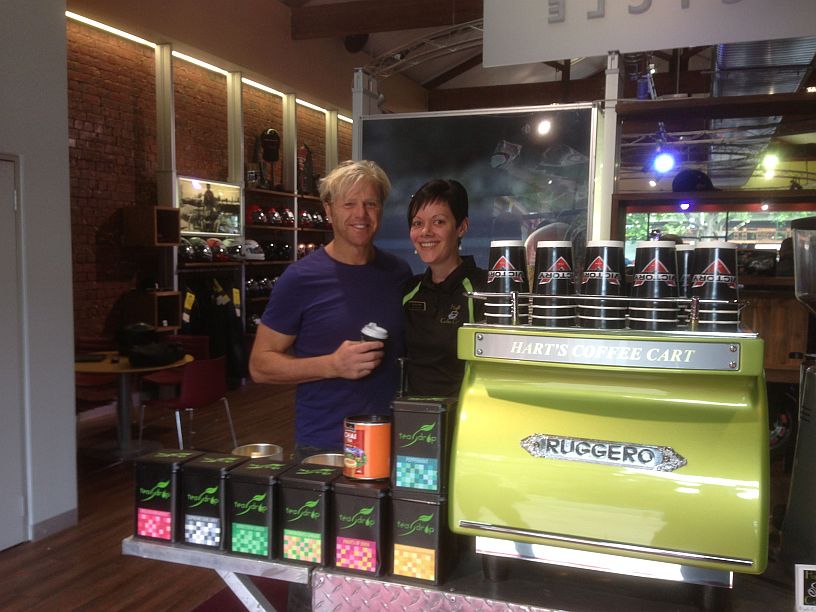 Victory Motorcycles Showroom Melbourne
After we had served the majority of the riders their first coffee, we couldn't help but get some shots on the bikes in the showroom. They had a wide range of bikes but I jumped on my favourite to get the pic below. If I ever win tattslotto, I will be spending up big on the bike below although not sure if it would take hooking the coffee cart trailer up to it!