Frequently Asked Questions
Are you a roaming coffee van or coffee truck ?



We are neither a coffee van or a coffee / food truck.
Hart's Coffee Cart offers an all inclusive coffee cart and professional barista service, suited to indoor functions, where power is made available.
We require access, an indoor area and a minimum of two power points. If an indoor area is not available, an undercover and sheltered area is required.
We do not hire out our equipment for others to use.
How much do you charge ?
Our minimum prepaid fee starts from around $600, but every function has different requirements.
Hart's Coffee Cart is an all inclusive service which takes into consideration
function location
cart and equipment hire
barista staff hours
guest numbers
For an accurate quote, please click here. Kindly advise the date, location, hours you require and rough guest numbers.
If you are happy to lock in our services an invoice will be emailed, payable prior to your event date.
We do not offer a retail service (customer pays option).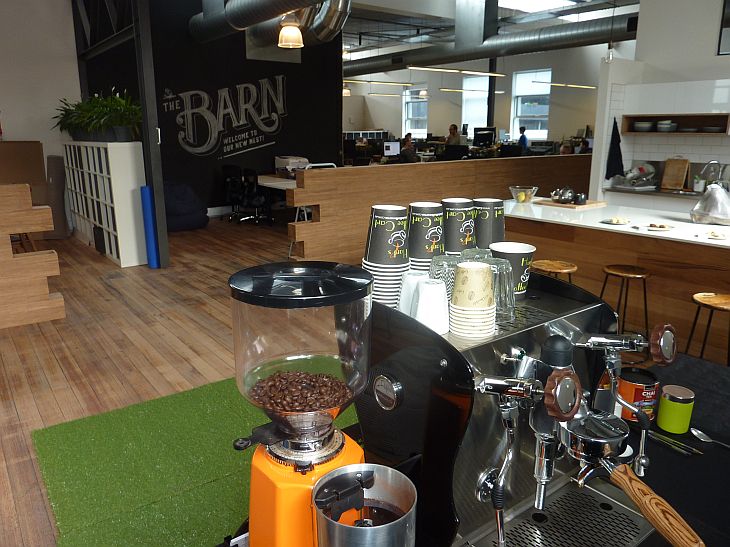 Do you attend outdoor fetes or functions in parks ?
Hart's Coffee Cart is a service offered for indoor (or undercover) prepaid functions, where nearby power is made available.
Our coffee cart service is not suitable for outdoor events such as fetes, festivals, markets or private functions in parks.
What do you provide ?
A full cafe style menu and our own exclusive Hart's Coffee blend is on offer for guests to enjoy.
Hot chocolate, spice chai latte and 7 varieties of tea are also on offer.
Milk options include full cream, skim, soy and almond.
Please click here for more information. Products can also be purchased via our online store.
We do not offer food catering.
What do you require ?

Ramp / lift access
An indoor area
A 2 metre x 2 metre area on flat stable ground
A minimum of two power points, solely for our use.
A 15/20 amp single phase power point is required for the large coffee cart.
OH&S prevents us from carrying our equipment up stairs. 
Why do you require an indoor area ?
We all know how unpredictable Melbourne's weather can be!
In order to work efficiently, an allocated indoor area will ensure our prompt service won't be hindered by wind, or by a possible shift in the weather.
Once we are set up, that is where we are stationed for the duration of your event. Electrical leads need to be plugged in and taped down securely as per standard OH&S procedures.
Can you work outdoors ?
An indoor area is always preferable.
If you would like us to work outdoors,  it must be an undercover and sheltered area. Dedicated nearby power points must still be made available within 10-15 metres of our set up area.
A plan b is required in case of extreme weather.
Can you organise paper cups if we provide you with our logo ?
Yes! If you would like us to organise branded paper cups using your logo, we can offer this service with a reasonable turnaround time. Contact us for a quotation.
How do you get the cart to the function ?
The mid sized / large coffee cart is transported in our trailer. Our small coffee cart set up is transported in our car.
We do not work within the trailer; the trailer is solely used to transport our cart, equipment and products.
What time will you arrive at my function ?
The earliest 'bump in' time we offer is 45 minutes to one hour prior to your requested serving start time. For example, if you have booked our services from 9 am – 11 am, we will arrive by 8 am – 8.15 am to allow adequate time to set up.
We don't charge for set up or pack down time, just for the hours that we are at your function.
How do I book Hart's Coffee Cart ?
To confirm your booking, please email jason@coffeeinmelbourne.com.au with the date, times required, guest numbers and address of your function.
Please confirm there is access within the venue via ramps and/or lifts and that there is power onsite.
An invoice is emailed for payment to secure your booking. We do not hold dates without full payment.

What payment options do you provide ?
EFT or credit card is accepted.
Credit card payment attracts a 2.9% paypal fee and is the only form of payment for last minute bookings where there is no time left for EFT to clear.
We do not take payments over the phone.
Where are you based ?

We solely provide a pre-booked mobile coffee cart hire and barista service for functions and events.
How long have you been in business ?
We established Hart's Coffee Cart in 2010.
What are your terms of service ?
Please click here for our terms of service.
We look forward to hearing from you! Jason & Karine Hart