Coffee Cart for Corporate Events
Hart's Coffee Cart caters to a variety of corporate events. Our coffee cart and barista service can be seen at trade days, conferences, breakfasts or morning teas, sales days and product launches…. just to name a few!
We provide a premium mobile coffee cart service in and around Melbourne. You'll receive excellent customer service with attention to detail. Along with our own specialty coffee blend, other hot beverages are on offer for your guests to enjoy.
Over the years we have attracted a growing database of regular clients who shop on value not price. Our motto is to build a rapport with our clientele as we understand that reliable and friendly service is always appreciated.
We pride ourselves on being upfront, honest and transparent from initial booking through to follow up after the event, all with a smile!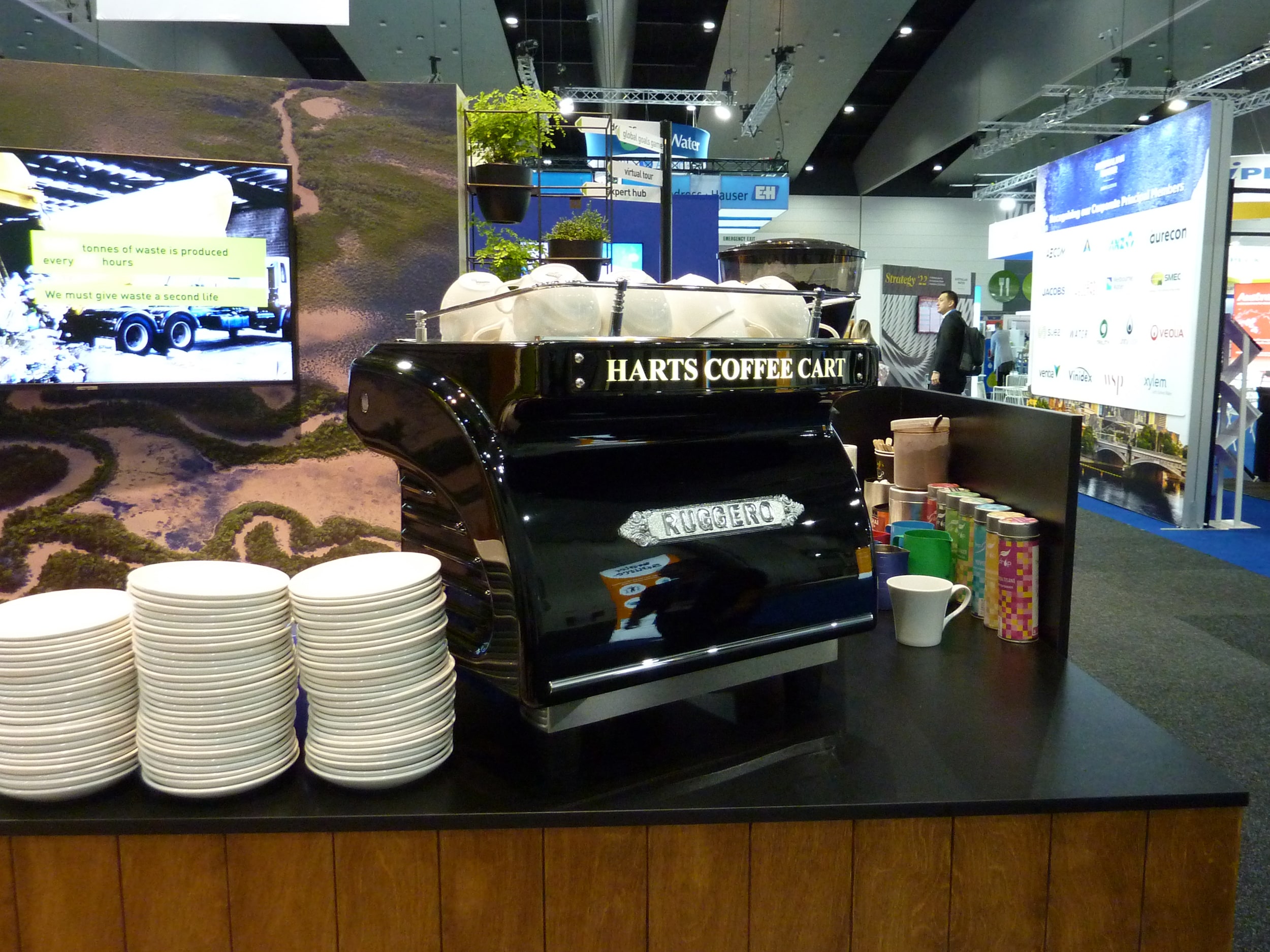 We have a set base rate for hourly or one day corporate events that require a coffee cart, staff and all supplies. Modified rates for multiple day events and or if multiple bookings are made at the same time can be discussed also.
For further information, please contact us and we will be sure to reply as soon as we can.
Looking for delicious coffee and friendly barista service?
Get in touch to enquire about your next prepaid indoor function.