Small Coffee Cart Options
One group Orchestrale Nota
This is our small and compact coffee cart option. This is suitable for up to 80 guests and/or if access and power is limited. 10 amp power is required.
For functions of up to 200 guests and / or if access and power is limited but volume output is required. 2 x 10 amp power points are required.
Mid Sized Coffee Cart Options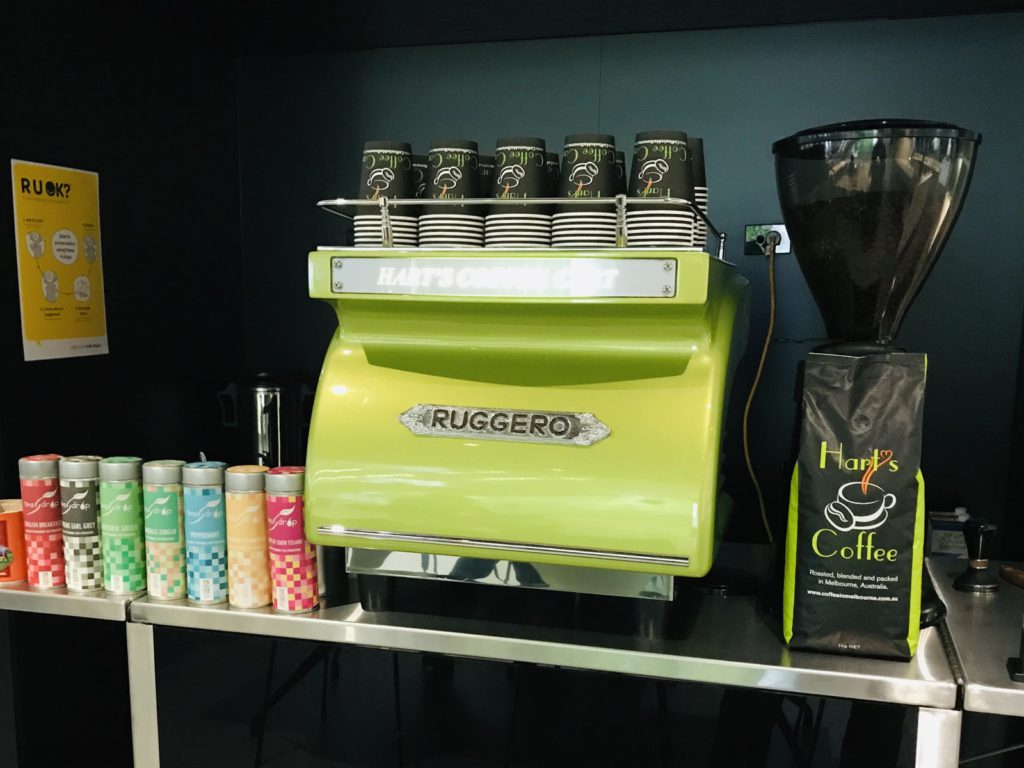 This compact coffee cart is for mid-sized functions and events of 100 – 500 guests. 10 amp double power point is required. Available in Black and our signature Green.
Large Coffee Cart Options
Expobar Ruggero Twin Group
"Black Betty" is our slick looking gloss black coffee cart. This coffee cart is very popular at corporate functions and events in Melbourne. Requires 15/20 amp single phase power.
"Big Bertha" as we like to call her! This coffee cart can pump out around 200 cups per hour at larger functions and events and never misses a beat. For large events where serving time speed is required for upwards of 500 guests and when 15/20 amp single phase power is available onsite at the venue.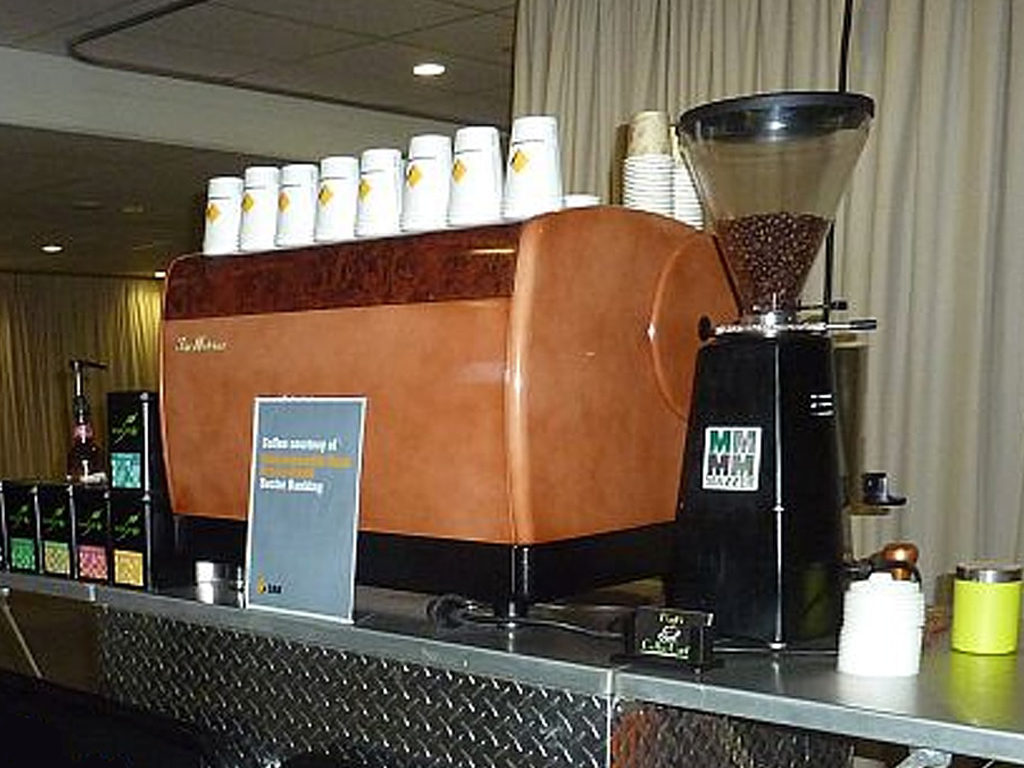 We provide our own Hart's Coffee Cart disposable cups at every function, however, if you prefer to use your own branded cups we request they are 8 ounce sized.
If you would like us to organise branded paper cups using your logo, we can offer this service with a reasonable turnaround time. Contact us for a quotation.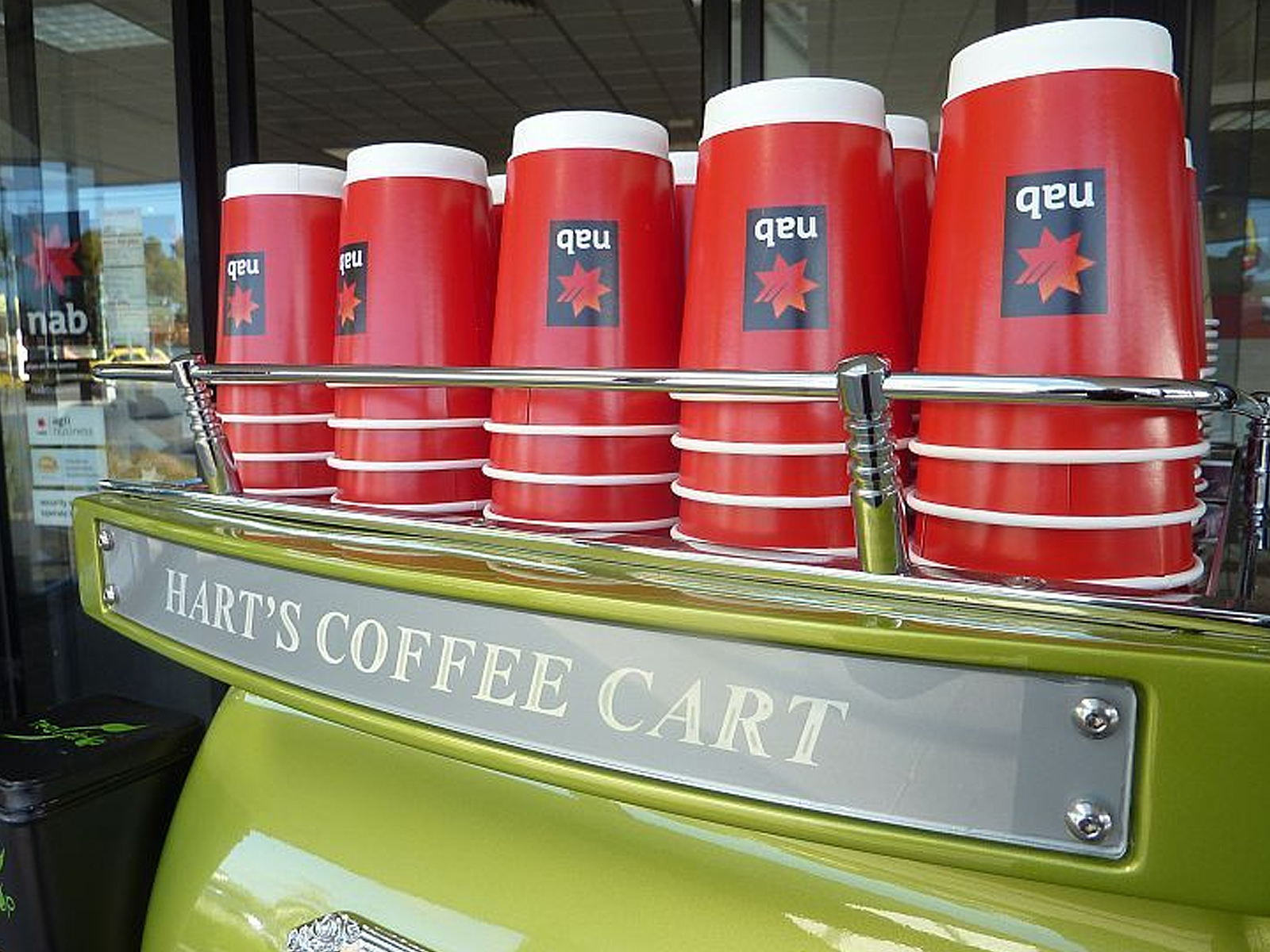 Looking for delicious coffee and friendly barista service?
Get in touch to enquire about your next prepaid indoor function.