Melbourne International Comedy Festival
Welcome to the 2015 Melbourne International Comedy Festival. It has kicked off with a bang this year once again seeing some big names hit the stage including Arj Barker, Joel Creasey, Cal Wilson, Claire Hooper to name a few!
This is our 3rd year running one of our coffee carts on the front steps of the Melbourne Town Hall and it is great to see all of our regular customers coming back night after night for a coffee and catch up 🙂
The Melbourne International Comedy Festival kicked off on 25th March and runs each night through to Sunday 19th April 2015. Their are venues all of Melbourne that host the comedian line up with all the big acts gravitating to the Melbourne Town Hall.
Joel Creasey is on at the ACMI in Flinders street Melbourne, go check out his shows!
Cal Wilson is on at the Swiss Club in Flinders Lane Melbourne, make sure you pop in for a few laughs at her show. Claire Hooper is performing her show at the Melbourne Town Hall Regent Room most nights so don't miss out as both shows are an absolute hoot full of laughs!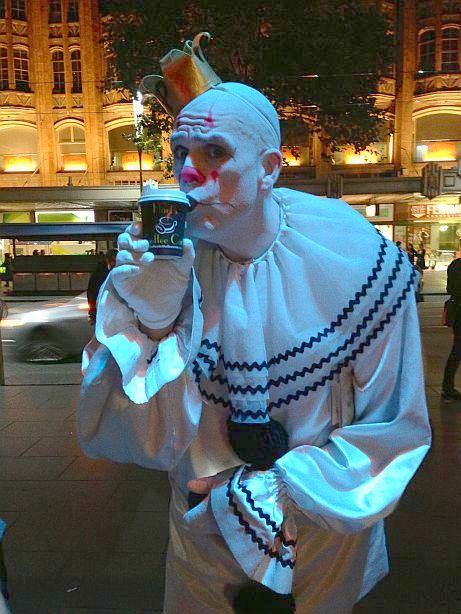 Puddles Pity Party can be found our the front of the Town Hall prior to his shows commencing at the Hi Fi Bar in Swanston st Melbourne.