Coffee Catering Melbourne
Hart's Mobile Coffee Cart Service
It is a well known fact that Melbourne is now a world leader when it comes to all things Coffee. Their is no exception in the mobile coffee scene either with the bar being raised in the coffee catering area in Melbourne. New suppliers are coming on board each year with passion and dedication to the humble coffee bean reducing the chance of getting a bad coffee.
Bank Of Melbourne recently hired our mobile coffee cart service to provide all inclusive coffee catering in one of their Melbourne branches. New and existing bank customers enjoyed complimentary coffee all morning which was a real hit and provided a great atmosphere with the aroma of fresh coffee throughout the branch.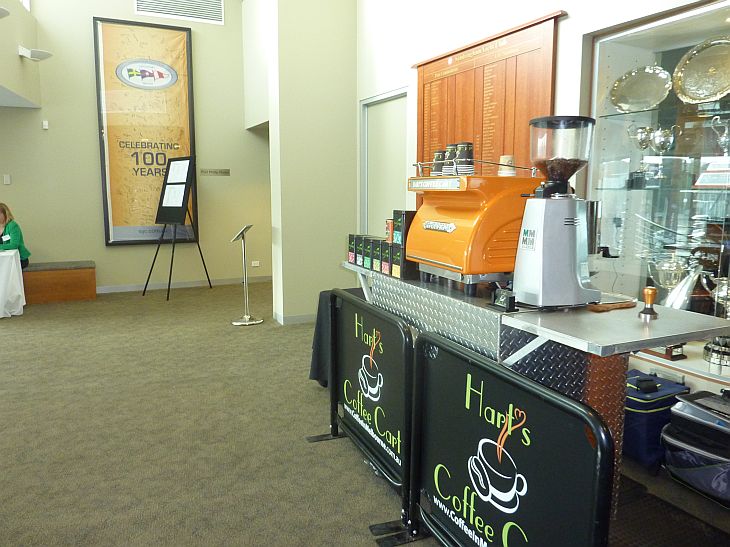 Our Orange Coffee Cart above ( Pumpkin as we call her! ) was booked for Coffee Catering Melbourne for a Shweppes Australia corporate function held at the Sandringham Yacht Club in Melbourne.
For smaller functions of under 50 guests we use our smaller coffee cart set up as pictured above for the SAP Media Summit in Melbourne. Coffee Catering was provided to all guests including the legendary Australian Cricketer Adam Gilchrist who popped in to talk about technology in cricket and how it is used for up to date statistics and also data collection for history purposes.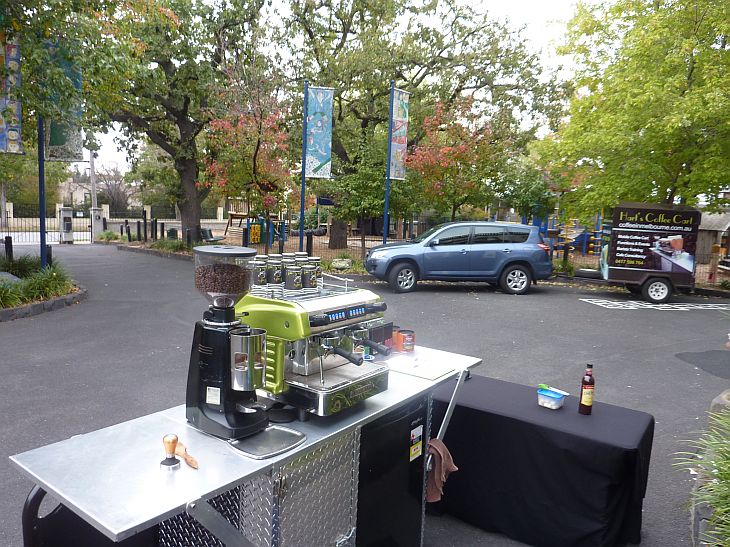 Coffee Catering Melbourne for Caulfield Grammar School. Looking after all the School teachers prior to the students returning for term 2!
To book our all inclusive mobile coffee cart hire service for your next function or event in Melbourne, head over and fill out our quick quote form and we will be in contact shortly. Also be sure to head over and like our Facebook page here to keep up to date with our travels in and around Melbourne.