Melbourne Coffee Cart Hire for Real Estate Open For Inspection
We had the pleasure of providing our Melbourne coffee cart hire service for Real Estate.com.au in the famous Lygon Street Carlton for their Open for Inspection day. What a glorious day it turned out in the end with plenty of sunshine to allow us to set up in the outside courtyard with plenty of space for guests to take a look through the apartments and then relax with a coffee from our mobile coffee cart.
The day started off with a bang with around 50 guests visiting the site first thing in the morning once the aroma of freshly ground coffee filtered out down the driveway of where we were set up! We of course looked after all the staff and other suppliers onsite with their caffeine hit before the morning rush. By the end of the day we had around 150 people pass through to inspect the properties which was a great result for all parties.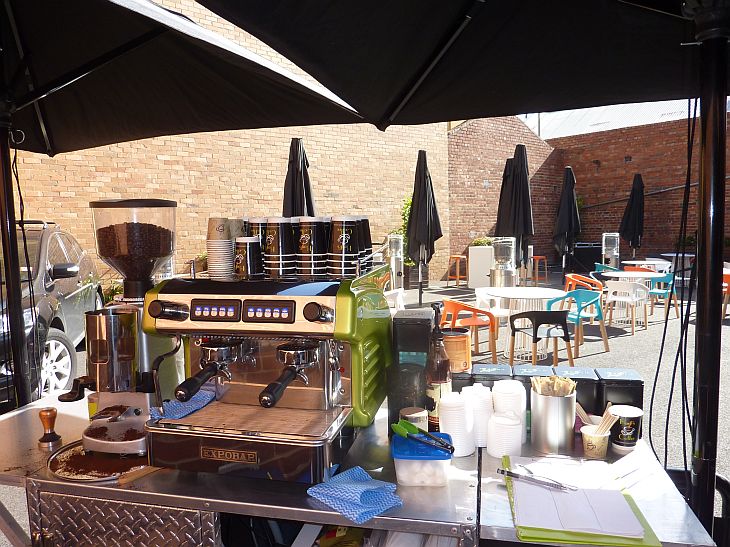 Thank you to realestate.com.au for having us onsite for the day. The feedback was great and everyone really enjoyed having our Melbourne Coffee Cart Hire service on hand for the day to keep the coffee flowing, as Melbourne is the Coffee Capital after all.