Energy Australia
Coffee Catering Melbourne
Energy Australia recently hired our coffee catering services for their Melbourne office staff breakfast.
We had a lovely time meeting the staff and it was an absolute pleasure to spoil them with our array of hot beverages…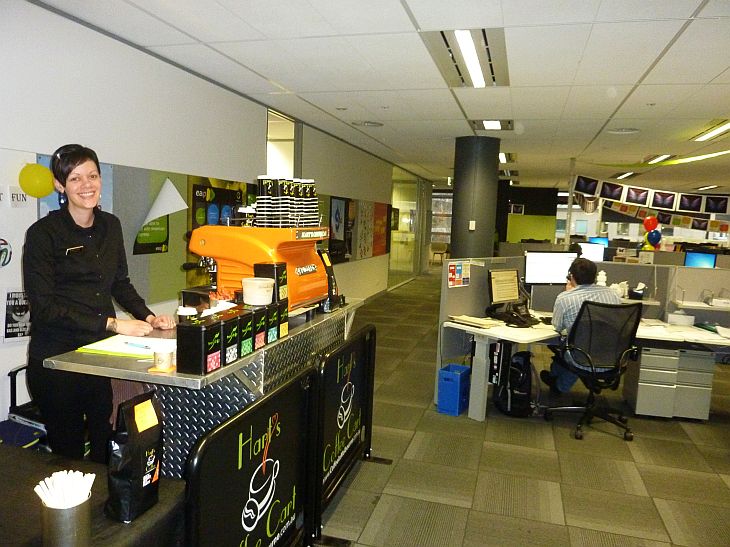 Along with having us there, one hard working customer service member was going to be the new owner of the Soniq lcd tv!
It's really nice to cater for Melbourne based businesses that also treat their staff in a friendly corporate environment.
Thank you Energy Australia for having us!
If you would like to have Hart's Coffee Cart for your corporate coffee catering in Melbourne, please don't hesitate to contact us!